Monterey Lanes Bowling Alley
Our kids birthday parties offer many themed party options with our restaurant. The feature is pizza and bowling, but we are a complete Family Entertainment Center, so let us help you imagine and create a birthday party your child will never forget.
Teen & Tween Birthday Parties
Teens and tweens love to party at Monterey Lanes. Maybe it's because they love pizza and popcorn, or maybe it's the instant image texting, or the outrageous snacks or the dozens of fun bowling themes.
Corporate Events & Parties
Starting at $41.00 per person (minimum 20) includes activities in the Sports Bar & Grill to Team Building on the lanes with our Xtreme interactive state-of-the-art bowling games, and more.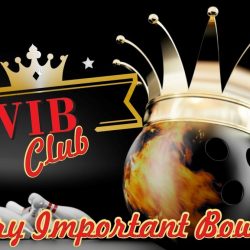 Spend $1, Earn Points That Simple
Become a Member Now to Earn Bowling Rewards.
Join our VIP Rewards Program and every time you visit our bowling center, you will earn points for every dollar you spend having fun.  Each point you earn can be converted to QCash and used within our center for food, bowling, or in Monterey's Sports Bar & Grill.
Start earning points instantly and can get online access in order to book reservations and earn points instantly.